My Direct Line of Descent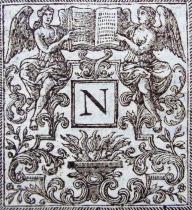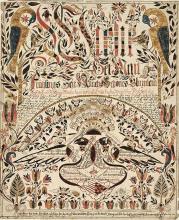 Notes on the NOGGLE Surname
When I first began this family history project, family lore told that we were probably German and that everyone with the Noggle surname was related. As it turns out, the Noggle name is of German origin, but not everyone with the name is related.
The Noggle name is an anglicized and phonetic spelling of the original German name Nagel.Other adaptations, used both within my family and unrelated Nagels, include Naugle, Nogle, Nawgle, and Nogull.
In addition to these phonetic variants, the English language meaning or translation of the German Nagel is nail or nail-maker. As such, Nail and Neil are also early cultual and linguistic adaptations.
In my family history, George Nagel appears in records as George Nagel, George Nail, George Naugle, and, as appears on his North Carolina Land Grant, George Neal. His children, also from records, appear with these name variations. Over time, Noggle and Naugle have emerged as family favorites
Our surname adaptation is not unique. Many German immigrants did not speak English well (if at all) and many were not literate. As a result, their German names were spoken to and written with English ears.